We worship the Lord every Sunday at 10:30 am
Our worship service includes singing, praying, preaching, and participating in the Lord's Supper and baptism on certain Sundays. We enjoy hanging out after the service is over. Free nursery and children's worship is provided during the service. Come and join us!
We give back to the Lord
Click the link below and follow the instructions to set up 1 time or recurring ACHC payments to financially support what God is doing through Calvary Christian Reformed Church.
"Each of you should give what you have decided in your heart to give, not reluctantly or under compulsion, for God loves a cheerful giver." - 2 Cor. 9:7
Calvary Newsletter - The Heartbeat
Sunday Volunteer Schedule
WE SERVE OTHERS IN JESUS' NAME HERE, NEAR, AND FAR.
Here
Get involved in a Calvary group
Women of all ages come enjoy hot drinks and fresh treats as we open the Bible together. The small group conversation, Biblical insight, and spiritual encouragement are for all women, whether new to the Bible or familiar with the Word. Please join us!
Alternate Wednesday Group: meets at Calvary from 9:30am - 11:00am and free childcare is available onsite. Please see schedule below for 2019 and contact Joy at pjvliem@gmail.com for more information or to register.
Fall 2019 - September 11, September 25, October 9, October 23, November 6, November 20, December 4, December 18
Tuesday at Woodale: Meets weekly at Wooddale Church in St. Louis Park. Contact Carol at fountainpenink@hotmail.com
Let's be honest. It's tough making friends as a young adult. Sometimes everyone you work with is not your age. We hang out on Wednesday nights September-May for a free meal, Bible study, and prayer. Our groups includes singles, marrieds, and marrieds with little kids (childcare is available every other Wednesday. You are welcome to join us any week!
Contact Pastor Eli at pastor.eli.calvary@gmail.com for Life Group.
Do you sing? Do you play piano, guitar, drums, cajon, keyboard, or violin? Do you want to help with the audio, visual, or lighting? Use your gifts to praise the Lord through music and lead the church to do the same. Praise team practice occurs every Sunday morning at 9:15 am.
Contact Pastor Eli at pastor.eli.calvary@gmail.com
The choir rehearses every other Wednesday night during the school year and sings during 1-2 Sunday worship services a month. Childcare is provided during rehearsal. Tim Ribbens has been the choir director since 2002. He enjoys singing but more so enjoys choosing music that will be worshipful. Tim motivates the choir to sing more than just words, to sing the depth and spirit of the words and music in order to maximize the worship of the music.
Contact Tim at Tim.Ribbens@bakertilly.com
Once a month a group of Christian women from different churches gather to quilt individually and help each other become better quilters. Each woman works on her own project. We have been meeting in a public space for 2 years now and you are welcome to join us! Marion is the leader of the group and loves the finished product.
Contact Marion Sandfort at MnMarion@comcast.net or 917-406-0423 for the Quilting Group.
Come sing with us from 12:15-2 pm on the 1st Sunday of the month. Light lunch is served followed by singing hymns and gospel songs. Marcia is the leader and loves music because she grew up singing hymns. She started this group at Calvary in 1999. She enjoys playing piano for the hymns and praying with the group. All ages are welcome.
Contact Marcia at 612-401-9756 for Hymn Sing.
Senior citizens gather in Calvary's library the 2nd Tuesday of each month at 1:00 pm to study Scripture passages related to Sunday's sermon. Pastor Nick leads the group because he loves sharing God's Word with others and being blessed by sharing the study and conversations.
Contact Pastor Nick at pastornick@calvarycrc.net for Senior Adventures.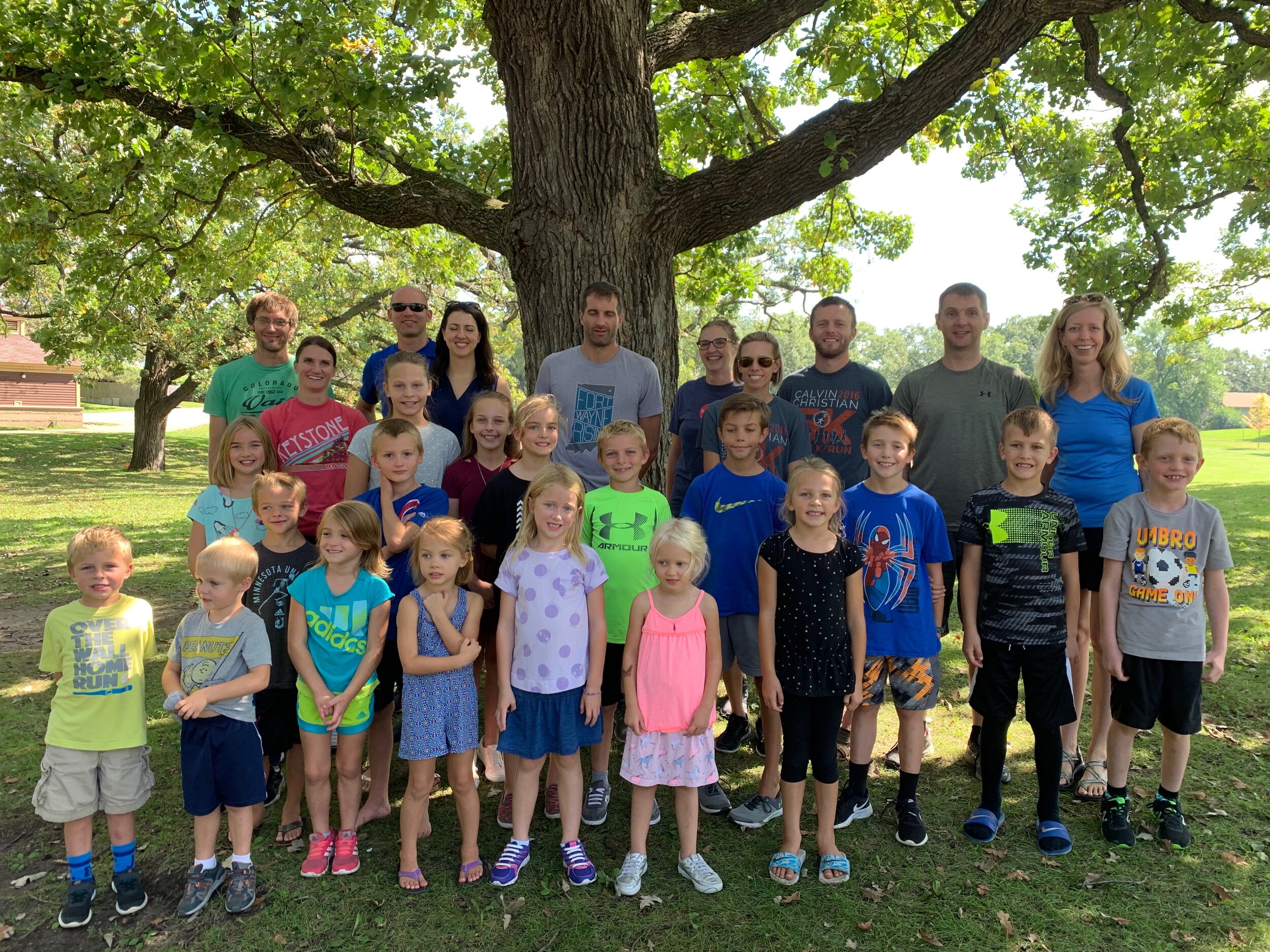 Families with young children meet monthly for Sunday dinner after morning worship. We hang out at parks or a family's home for good conversation and games.
Contact Kristin at mkkoelewyn@gmail.com
Men's Running Group
Men gather for a Friday morning run around Lake Harriet. They are joined by non-runners at 6:10 am for a short discussion on a topic selected by the group. Contact Matt at mldekam@hotmail.com if interested.
The Shared Table
The purpose of this group is to fellowship in a more intimate way by eating a meal together once a month. The people in the group take turns hosting the meal in their homes and sometimes go out to eat at a local restaurant. Towards the end of the meal, the group thanks God how the Lord has blessed them and what they are experiencing in life so they can pray for each other. The hope is that more Shared Tables will form to deepen friendships in our church. Ruth DeVries is the leader of The Shared Table. She enjoys the friends she has made, the conversations, and of course, the food!
Contact Ruth DeVries at stanruthdv@gmail.com if you would like to join or start a Shared Table.
Women in the Word (Women's Video Bible Study)
Women gather the 2nd and 4th Wednesdays September-March from 6:15 pm to 8 pm to grow into a deeper relationship with God and each other through God's Word, prayer, fellowship, and snacks. The night begins with a healthy snack and "a less than healthy snack" followed by an ice breaker to get to know each other. The group then watches a teaching video before launching into a Bible study.
This fall we are reading Laura Story's book When God Doesn't Fix It which seeks to answer the question "Is it possible good things can come out of our broken dreams?" Worship leader and recording artist Laura Story's life took an unexpected turn when her husband, Martin, was diagnosed with a brain tumor. Their lives would never be the same. God may not fix everything. In fact, although your situation might not ever change or get better, with Jesus you can.

Brenda and Lynnae are the leaders. Brenda has been a Christian since age 9 and loves participating in and facilitating Bible studies. She is a part-time paraprofessional at Avail Academy and leads worship for the GEMS girls ministry at Calvary. Brenda is married with 2 grown daughters. In her spare time, Brenda enjoys reading Christian biographies, playing the piano for fun, hanging out with her girls, playing with her new dog Luke, playing games, and cooking. Lynnae professed her faith in Christ at age 17 and has helped out with VBS, youth group, children's worship, and Sunday School. She enjoys giving women the opportunity to join together to study God's Word and build relationships. She is an accounting manager for a food company in the West Metro. Lynnae finds joy spending time with her 14 nephews and nieces, reading, traveling, and listening to her favorite Christian bands.
Contact Brenda at bjliddle@usfamily.net for the Women in the Word.
Movie Group
Movie group usually meets the first Friday of the month. We watch a movie in a theater or home. Afterwards, over coffee, the group shares observations, themes and spiritual insights which often are very enriching.
Contact Pat Blankespoor at pdblankespoor@yahoo.com for the Movie Group.
Friday Night Volleyball
Come play volleyball on Friday nights from 7-9 pm. All skill levels are welcome! Contact Jeff at jeff.r.harkema@honeywell.com if interested.
"Foreigners must be treated as your native-born. Love them as yourself, for you were foreigners in Egypt. I am the Lord your God." We believe that command applies to the church. Some members of our church meet with Somali, Vietnamese, and Latino individuals who are 1st and 2nd generation immigrants or refugees to provide life coaching, tutoring, and friendship.
Calvary Church is forming a relationship with the Somali families living in Oxford Village in Hopkins, MN, which is 4 miles away from our building. We have multiple tutors who visit with kids and their families every week.
Contact Pastor Eli at pastor.eli.calvary@gmail.com
Bethany Christian Services is the nation's largest adoption agency. Money given to the agency helps care for and support women, children, and families around the world.
MN Adult and Teen Challenge serves those struggling with alcohol and drug addiction. Through effective and affordable short-term and long-term programs as well as transitional and prevention programs, MN Adult and Teen Challenge helps restore hope to those recovering from addiction. Gifts and donations to MN Adult and Teen Challenge help the organization effectively run these programs to impact the lives of those in recovery.
Trinity Hill Church seeks to bring the good news of Jesus Christ to those who don't know him. The church is now financially stable but would appreciate prayers that God leads people to faith in Christ through their ministry.
Urban Homeworks is an organization that works to develop strong communities through housing and neighborhood networks. Money given to Urban Homeworks helps give families financial support and a place to call home.
VEAP (Volunteers Enlisted to Assist People) is a basic needs organization that serves our low-income neighbors in Bloomington, Edina, Richfield, and South Minneapolis. VEAP's programs help give access to healthy foods, social services, transportation, and resources for children and youth. Money given to VEAP helps the organization achieve these initiatives.
Calvary Church and El Guanacaste
Calvary is in the process of partnering with El Guanacaste, Honduras, through World Renew and Diaconia National, which has been working in the country since 1974. This relationship is intended to be mutually beneficial, as we learn from each other about hospitality, community, and faith. Our priorities are strengthening friendships, encouraging each other, growing together in the Christian faith, and working together to help the community and its families develop and thrive in sustainable ways. Our plans are to visit the community annually to build our relationships with the people and church, and work as partners alongside each other.
The community of El Guanacaste (named after the tree by that name) is a small group of homes and 170 people scattered throughout hills and valleys. People in the community have small plots of maize, beans, coffee, cassava, and banana plants. About 60% of the people rent land. Many men work as laborers for land owners. According to Diaconia Nacional, 95% of the population lives in poverty. There are usually food shortages in June, July, and August. They have built a system to pipe water from the mountain that is drinkable for the residents, but in the summer seasons water is also scarce. Calvary has been working with and supporting Iglesia Christiana Reformada, which is the Christian Reformed Church in the village. The community also has a single classroom where children receive instruction from a committed teacher who travels each day from Manqulile on a pony. Below is a short video showing Calvary's visit in March 2019.
If you have any questions, please contact Linda Marcus at marcus4@usfamily.net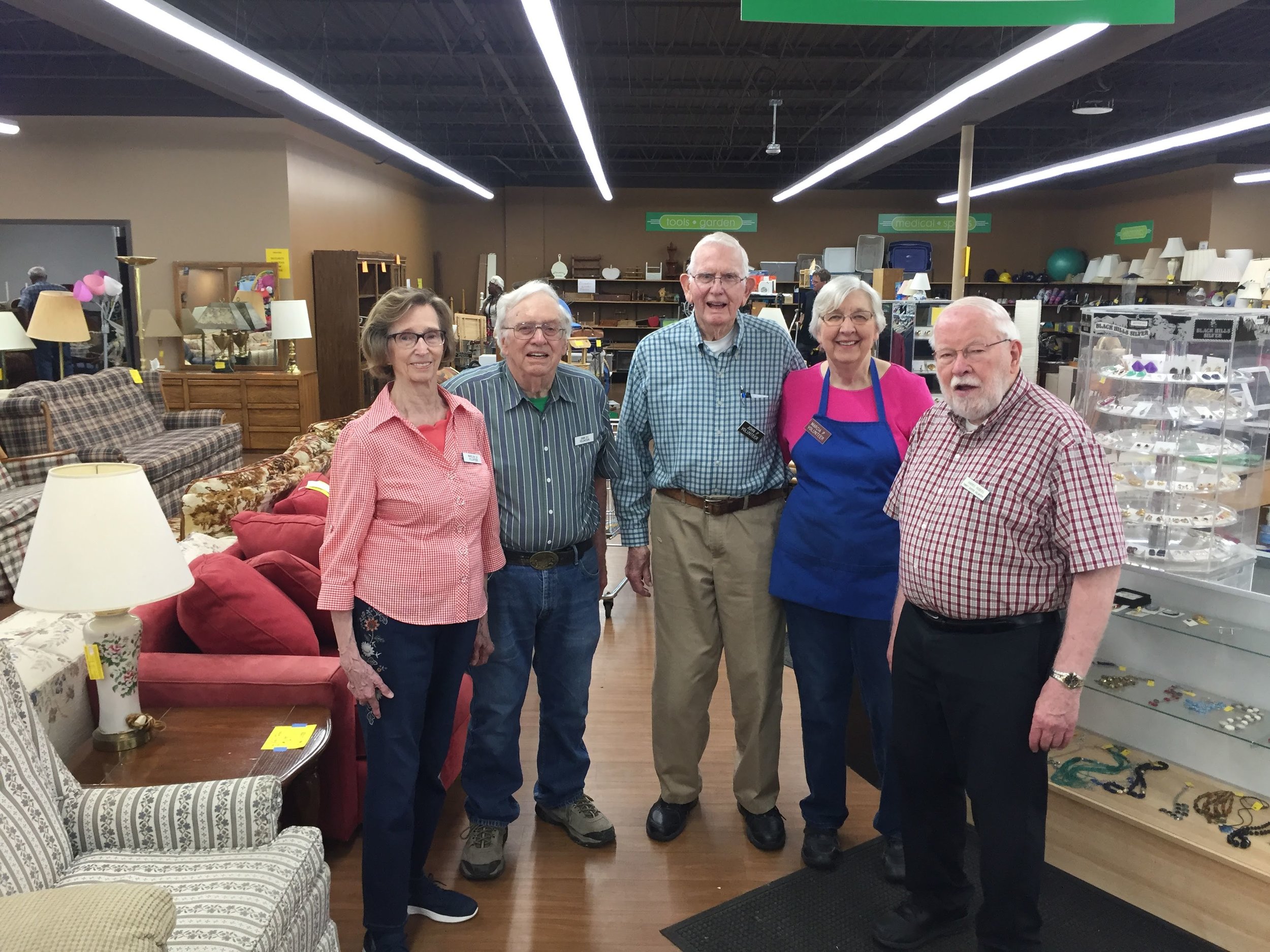 Bibles for Missions and Bulgaria
Calvary Church members volunteer their time at the Bible for Missions in Crystal, MN. All the finances raised through the thrift store support churches in Bulgaria - including a pastor, church planting, and of course, Bibles to be given away.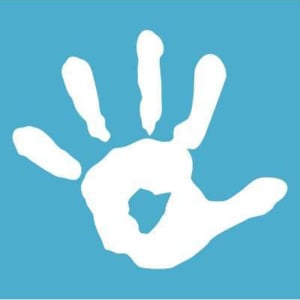 Children of the Promise works in Haiti to provide physical, emotional, educational, and economic care for at-risk children and families. Child sponsorship and donations help Children of the Promise work toward their vision of a healthy Christian home and family for every Haitian child.
Troy and Faith Bierma work in Bangladesh and Nepal. They partner with Resonate Global Mission and other agencies, missions, churches, and schools to provide quality theological instruction and to connect needs with resources.
World Renew works with communities around the world to renew hope, reconcile lives, and restore creation. Money given to World Renew supports the ministry as they respond to the needs of those suffering from hunger, poverty, disaster, and injustice. Our church supports Matt and Katie De Kam who live and work in Honduras. Matt is a Program Consultant who helps Hondurans achieve their spiritual and economic goals.